SereniCare
SereniCare for Dogs and Cats
Description
SereniCare is a calming support for dogs and cats, containing a novel blend of ingredients to help manage stress, anxiety and gut health.
Please contact your vet practice to start your pet on SereniCare today!
Ingredients
Alpha-casozepine (Hydrolysed milk protein)
Originally derived from cow's milk, Alpha-casozepine is a natural bioactive peptide with well-researched calming and relaxing properties.
L-tryptophan
Acting as the sole precursor to serotonin, the happy hormone, L-tryptophan is a key ingredient to help support normal mood and behaviour.
Calming postbiotic blend
A combination of heat-treated Lactobacillus rhamnosus CECT8361 and Bifidobacterium longum CECT7347, which act to help manage stress and anxiety-related behaviour.
FibersolTM
A resistant maltodextrin which acts as a prebiotic to beneficial bacteria helping to promote a healthy microbiome which is key for normal gut-brain communication.
Suitable for use in situations such as:
Noise sensitivity (fireworks and thunderstorms)
Stressful situations (vet visits, moving home, kennels/cattery, travelling)
Separation anxiety
Social fear (unfamiliar visitors)
General anxiety
For tips and advice on how to help manage your pet's anxious behaviour, visit: www.protexinvet.com/behaviour
Petbiotix
Gastrointestinal and brain health are intrinsically linked. Our Petbiotix have been expertly developed to support a healthy microbiome. The microbiome is essential for the normal functioning of the gastrointestinal tract, gut-brain axis and for the gut's interaction with the rest of the body. Our Petbiotix help support the natural balance in your pet's gut and keeps them at their best.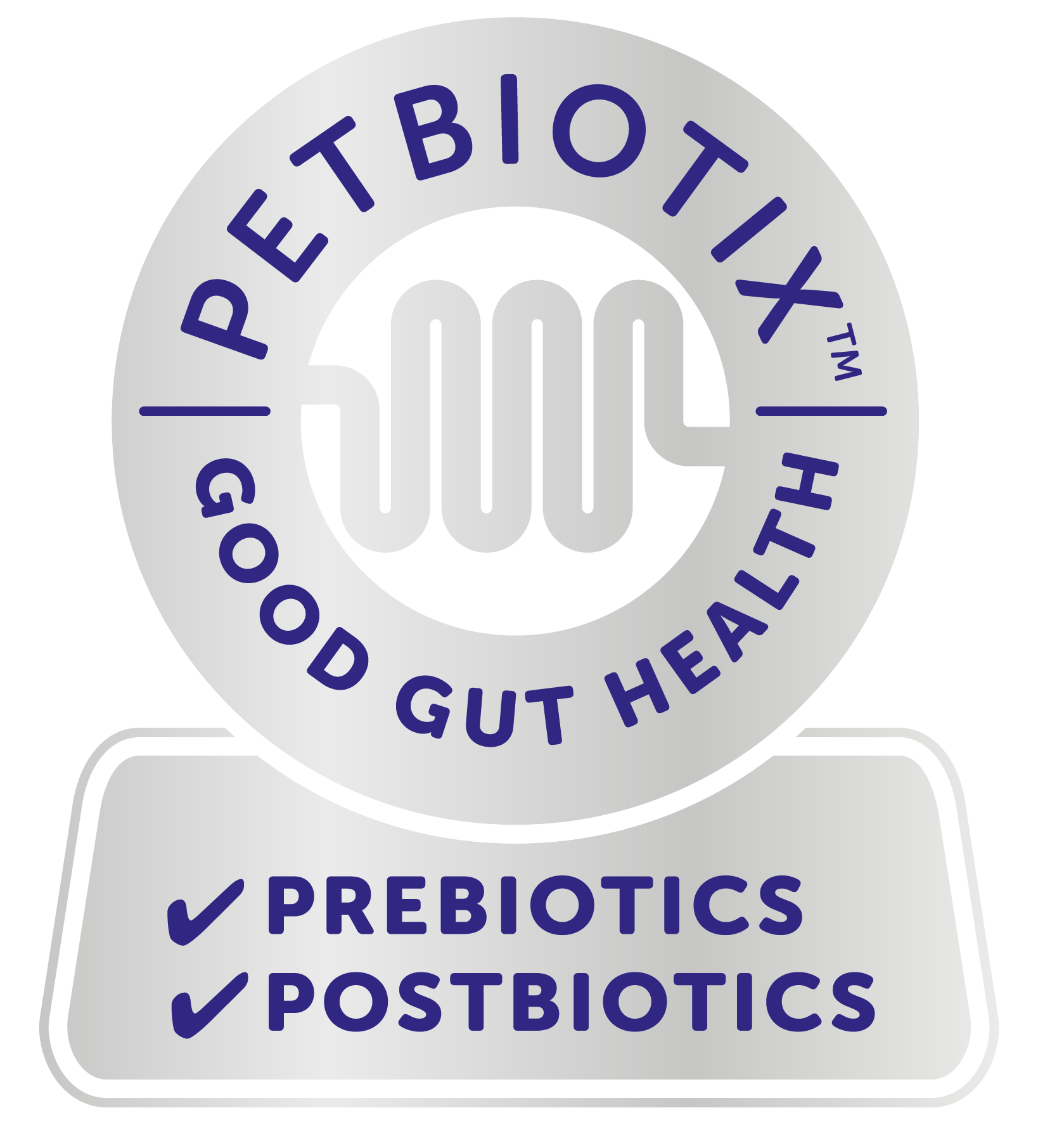 Prebiotics
Prebiotics selectively feed beneficial bacteria, supporting a diverse and healthy microbiome.
Postbiotics
Postbiotics are inactivated microorganisms which remain bioactive in the gut, providing health
Administration Instructions
Begin supplementation with SereniCare 2 weeks prior to expected anxious event.*
Give once daily according to body weight. Can be repeated 90-120 minutes prior to an expected anxious event. SereniCare is suitable for long-term use alongside appropriate behavioural training. The amount may be increased or decreased as directed by your vet.
* Individual animals can vary. Effects may be seen sooner in some animals, though may take up to 6 weeks in others.
For tips and advice on how to help manage your pet's anxious behaviour, visit: www.protexinvet.com/behaviour