Modern Slavery Act Statement
Modern Slavery act statement
ADM Protexin Limited Modern Slavery Act Statement for the financial year 2016/2017
This statement is made pursuant to Section 54 of the Modern Slavery Act 2015 (MSA 2015) and sets out the steps ADM Protexin Limited has taken to ensure that modern slavery and human trafficking is not taking place in any part of the company's supply chains or own business.
Modern slavery is a crime results in abhorrent abuse of human rights. The term "modern slavery" is used to encapsulate the crimes of slavery, servitude, forced or compulsory labour and human trafficking.
Company Structure
ADM Protexin Limited, founded in 1992, is a UK registered company with registered company number 01122942. ADM Protexin Limited has a subsidiary company, Protexin Inc, based in the US (EIN 36-4835605)
ADM Protexin Limited manufactures and distributes Probiotic and nutraceutical supplements for people and animals in the UK and to approximately 90 countries worldwide. Protexin Inc is a wholly owned subsidiary of ADM Protexin Limited promoting and distributing products into the North American market.
ADM Protexin Limited employs 135 personnel, the majority of which are based at the office, manufacturing and warehouse facilities in Somerset, UK. Remaining personnel are home based across the UK. Protexin Inc currently employs 4 personnel who are based at the Florida office and warehouse facilities.
The company's management structure is available on request.
Relevant policies
The Modern Slavery Policy and Whistleblowing Policy are available to all staff (not currently in handbook).The handbook is available to all staff members who are each required to read and sign that they have read and understood the content on commencing employment or when updates or additions are included. Staff induction also includes Modern Slavery awareness.
Where temporary workers are employed, ADM Protexin Limited works with an accredited Stronger Together Business Partner, who has successfully implemented a 'Tackling Modern Slavery' policy.
Due diligence process
ADM Protexin Limited is committed to reducing modern slavery and human trafficking within its supply chain of raw materials and other appropriate suppliers of goods and services. To this end, ADM Protexin Limited includes desktop auditing in its process of supplier approval to include questions directly related to the MSA in order to ascertain supplier level of compliance and understanding of the MSA 2015. The returned forms are assessed and approved or otherwise with relevant action or further investigations as required. A copy of the questionnaire is available on request.
Identifying areas of risk to ADM Protexin Limited's supply chain
ADM Protexin Limited has a range of suppliers of raw materials, packaging, other componentry and services that are themselves accredited to appropriate industry standards. On a risk-based approach, ADM Protexin Limited considers current suppliers to be low risk using the "Stronger 2gether" risk screening resource.
Effectiveness of

ADM Protexin Limited's

Approach to Reducing Slavery and Human Trafficking in its Supply Chain?
This will be informed by the responses to the MSA relevant supplier questionnaire and any resulting action required to be taken.
Training
All staff at ADM Protexin Limited have been made aware if the Company's response to the MSA 2015 and or questions asked of suppliers. Senior staff members and those working most closely with suppliers of raw materials, packaging, other componentry and services have received or attended more detailed in-house or external training using Government resources, such as Stronger 2 together resources, intended for such a purpose.
Statement approval
This statement is made in accordance with the Modern Slavery Act 2015 section 54(1) and constitutes the ADM Protexin Limited Slavery and Human Trafficking Statement for the financial year ending 31Jul2017.
The Directors of ADM Protexin Limited delegated approval of this statement on its behalf to the Managing Director of ADM Protexin Limited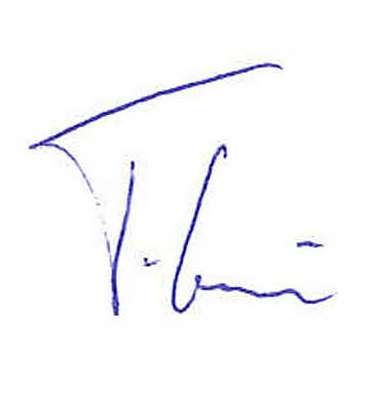 Date: 14th June 2017
Toby Lewis
Managing Director
CP-0026 Rev0