Denamarin for Cats
High level nutritional support for the liver
Description
Denamarin provides multi-faceted high level nutritional support for the liver due to its synergistic combination of S-adenosylmethionine (SAMe) and silybin.
Ingredients
SAMe
A stabilised form of the S,S-SAMe isomer, the predominant form synthesised in cells and the isomer which is biologically active
Silybin
Silybin complexed with phosphatidylcholine, which has been shown to be more bioavailable than silymarin



Administration Instructions
The enteric coating of Denamarin protects the SAMe from degradation. Denamarin is also blister packed to prevent oxidation of the SAMe to the non-biologically active R,S-SAMe isomer.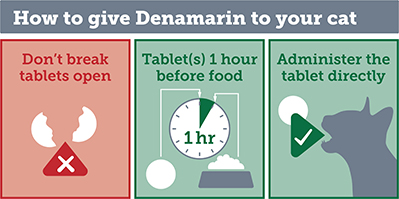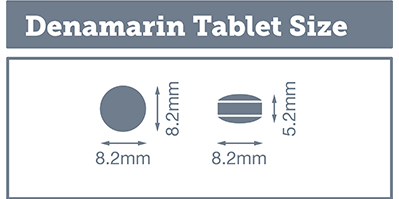 Directions For Use
Tablets should be given on an empty stomach at least one hour before a meal for optimum absorption (an overnight fast is preferred). The number of tablets administered may gradually be reduced, or increased, at any time at the recommendation of your veterinary surgeon.


*If you have a cat over 5kg please contact us to discuss correct dosage.